A Teacher's Heart
"…Love the Lord your God with all your heart and with all your soul and with all your mind." – Jesus (Matthew 22:37)
"My son, be attentive to my words; incline your ear to my sayings. Let them not escape from your sight; keep them within your heart." – Solomon (Proverbs 4:20-21)
"…Let the children come to Me; do not hinder them, for to such belongs the kingdom of God." – Jesus (Mark 10:14)
---
Six-year-old Emmy received no consistent Bible teaching except the couple times each year she was dragged to Christmas and Easter church services. She felt church was boring. She had no interest in knowing God. Willful living made Emmy stiff-arm God.
When Emmy was eight her parents moved to the country and Emmy began attending a nearby Bible-centered Sunday School and church. Surprisingly, she won the Sunday School memory verse contest. Her prize? A free week at Bible Camp that summer. But when summer came and Emmy was at camp, by mid-week she hated singing the camp song "I have decided to follow Jesus." Inwardly, she rebelled, "I haven't decided to follow Jesus! And nobody is going to make me follow Jesus." So, she faked homesickness so she could leave camp. It worked. Oddly, back home, Emmy found she was now repulsed by some of the misbehavior of her friends, misbehavior that she'd previously been drawn to.
After her parent's divorce, Emmy, her mom, and two siblings moved to a small town. One day, two ladies knocked on their apartment door and invited the family to attend Sunday School. A loving group of believers scooped up that family. At age ten, Emmy became the pastor's first convert!
When asked years later what led to Emmy's conversion, she said, "'Sloppy Joe's' (barbecue sandwiches)." That Pastor and wife loved us kids to Jesus. They taught us the Bible on Sundays; invited us to play board games with them; took us to events sponsored by Christian organizations; and involved us in church work projects, corporate worship, and outreach. Simply put, they were turning us into disciples."
Emmy continued, saying that by her fifteenth birthday, "My Pastor led two additional non-churched young people to Christ. Then he discipled us in myriad ways. Out of a youth group of ten to fifteen, those two other youth and I graduated from Bible colleges and became full-time Christian workers the remainder of our lives. One gal was honored as "Mother of the Year" in Southern Illinois and the other "Mother of the Year" in Jacksonville, Florida. Keep the Word central in your teaching and model it. It's what God dramatically used to change our hearts."
What does it mean to "have a heart"? We believe that "A Heart for God," "A Heart for the Word," and "A Heart for Children" are crucial for a teacher to have.
A Heart for God
You have given your heart to God. You love Him for sending His Son to earth to die and take the punishment for your sin. You love Him for His love and care for you. You love Him so much that you want to make Him known to the children God has called you to teach. You "have a heart for God." It shows in your holy living and teaching, and speaks of God to others, including your students.
When you think of who in the Bible had a "heart for God," who comes to mind? King David, of course! In 1 Samuel 13:14, Samuel says to King Saul, "The LORD has sought out a man after His own heart…" It certainly wasn't Saul; it was David! And in the New Testament, in Acts 13: 22, Paul reminded the Jews of what God said about David, and quoting from Samuel, said: "'I have found in David the son of Jesse, a man after My heart, who will do all My will.'"
In spite of David's failures throughout his life, he loved what God loved and was committed to following God. His faith in God, his humility, and his ability to seek forgiveness for his sin marked him as a man who had a heart for God, a man after God's own heart. These qualities also make a good teacher!
But sometimes…does that love for God wane a bit? You find yourself teaching out of duty, perhaps thinking you'd like to stop, but ashamed of what others might think. Maybe you compare yourself to another teacher and begin to think, "Why am I teaching? I'm obviously not as good as she/he is?"
Why has that love for God changed? How would you answer that question? More importantly, how can you rekindle that love for God?
In Proverbs 23:26, King Solomon wrote, "My son, give me your heart and let your eyes observe (delight) in my ways." To maintain a heart for God, you must not neglect reading God's Word, thinking about it, letting it change your heart and life.
---

"When God measures a man he puts the tape around the heart, not the head." – Dr. Howard G. Hendricks (pastor, professor, author)
---

Ways to keep your heart for God strong:
• When you notice a change in your relationship with God, stop and pray. God hasn't moved away, so ask yourself what has drawn you away from Him. Go to verses in Scripture like Psalm 51:10: "Create in me a clean (pure) heart, O God, and renew a right (steadfast) spirit within me."
• Ask a trusted Christian friend to pray for/with you. Galatians 6:2 says, "Bear one another's burdens…."
• Read your Bible or a devotional book; listen to a podcast/radio broadcast; listen to a Christian motivational speaker online/in person/on DVD. The purpose being to revive your heart.
Psalm 73:26 says: "My flesh and my heart may fail, but God is the strength of my heart…forever." God wants you to have a heart totally devoted to Him and understands when that devotion wavers.
Your teaching will be the better for acknowledging any drift from God. There's nothing like a cleansed and forgiven heart to rekindle that love for God and recharge your desire to teach His Word. Check your heart today.
A Heart for the Word
You enjoy your daily time spent in the Word of God, reading, meditating, praying to God about what the Spirit has impressed on your heart. The Bible is your guide for wisdom, encouragement, direction, and more. You thoroughly read the Scripture passage(s) for the lessons you teach until they "come alive" for you and you look forward to sharing what you have learned with your students.
King David not only had a heart for God, but he also delighted his heart in God's Word. When you consider that David wrote 73 of the 150 Psalms in the Bible, you can understand his deep love for expressing God's Word.
In Psalm 19, David listed six benefits of knowing God's Word. It revives the soul (verse 7), it makes the simple wise (verse 7), it rejoices the heart (verse 8), it enlightens the eyes (verse 8), it endures forever (verse 9), and it produces righteousness (verse 9).
And, Psalm 119 (author unknown but considered by scholars to be David, Ezra, or Daniel) is the "go to" chapter for instruction on how to respond to God's Word. The following words—"testimonies," "precepts," "statutes," "judgements," "word," "commandments," "ordinances," and "law"—different ways to describe God's Word are found throughout Psalm 119.
• let me not wander from Your commandments (verse 10)
• I have stored (hidden) Your word in my heart, that I might not sin against You (verse 11)
• Your statutes are…the joy of my heart (verse 11)
• Oh, how I love Your law! It is my meditation all the day (verse 97)
If the above verses from Psalm 19 and Psalm 119 describe your response to God's Word, you "have a heart for the Word of God." If, however, you find yourself "wandering" or "straying," not "storing up" or "hiding" God's Word in your heart, experiencing no or little "joy" when reading the Bible, or "meditation" is just not on your agenda, your teaching may suffer as well. Cultivate a heart for the Word.
---
"Do whatever it takes to approach the Word with a fresh perspective." – Howard G. Hendricks
---

Ways to Keep the Word of God Alive in Your Heart
• If the Bible has become "dry" to you, or you find yourself "operating on remote" when presenting the Scriptures with no freshness to your teaching, ask God to reveal why you feel this way and then change what He reveals.
• Study the Scriptures (daily Bible reading and lesson Scriptures) in various Bible versions. Seeing familiar verses or phrases expressed differently can open fresh insights that can bring blessing.
• Memorize Scripture verses or passages with a friend and discuss what you commit to memory.
"My son, if you receive my words and treasure up my commandments with you, making your ear attentive to wisdom and inclining your heart to understanding;…then you will understand the fear of the LORD and find the knowledge of God. For the LORD gives wisdom; from His mouth come knowledge and understanding." (Proverbs 2:1-3, 5-6)
When the Scriptures you are to teach first speak to you, your students will see that what you are teaching them is important to you. Then your heart for the Word of God becomes an example for them to follow.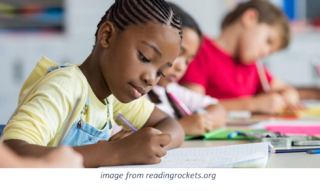 A Heart for Children
The students God has given you bring great joy as you teach and interact with them and observe their spiritual growth. You find yourself thinking: "how can I reach this child with the Gospel?" or, "what can I use to teach this lesson so that my kids will truly get what I'm trying to teach?" or, "when would be the best time to visit this child to get to know this student and family?" You don't necessarily "eat and sleep" your class, but they are daily in your prayers and often in your thoughts as you consider how God wants you to minister to them. You have a heart for children, and it is evident to those around you.
---
"As an effective teacher, you must not only know that which you would teach—that is, your content—but you must also know those whom you wish to teach." – Howard G. Hendricks
---

King David had a heart for people, especially the young Mephibosheth (probably 13 or 14 years old at the time of this occurrence), the son of his best friend, Jonathan. In 2 Samuel 9:1, King David asked, "Is there still anyone left of the house of Saul, that I may show him kindness for Jonathan's sake?" When the king heard that Mephibosheth was alive, he sent for him and said to the young man, "'Do not fear, for I will show you kindness for the sake of your father Jonathan…" (2 Samuel 9:5-7). David's example of kindness exemplifies his heart for others. He made Mephibosheth part of his family!
Jesus, Himself, had a heart of children. "But Jesus said, ""Let the little children come to me, and do not hinder them, for the kingdom of heaven belongs to such as these." When he had placed his hands on them, he went on from there." (Matthew 19:14-15)
But what if your heart for children is not what it once was? Perhaps you have taught for a while and the challenges of teaching children seem greater than they were when you first began teaching. What if there are students in your class that have physical, mental or emotional needs that present situations that interrupt the classroom and you are unsure how to handle them? What if circumstances beyond your control are keeping you from focusing on your students as you desire? What is happening to that heart for children you once had?
Ways to Help You Keep a Heart for Children
• If you have taught for a while, perhaps you need the opportunity to step back for a period of time for personal rest, spiritual refreshment, or a "brush up" on teaching techniques. This is not a sign of failure on your part, but evidence of your desire to minister better to your students. If you take this step, ask the Lord to show you the "what" and "how" and "when" so you know what you are to do, how to embrace this "God-directed" time out, and when to (of if you should) return to teaching.
• Take advantage of seminars, Christian education books, and websites to further your education so that you keep abreast of trends in teaching, be encouraged in your faith, and find ways to better address the make-up of your classroom teaching. Two good seminars to consider would be BibleStorying (Bible Storytelling & Explanation Training | Good Soil) and Moving Beyond Lecture (Moving Beyond Lecture | Good Soil). Click on the links to learn more and register.
• Pray with others: fellow teachers, members of the church, your family, or friends. Not only does God care about you and your class, but He also wants to help you be the best you can be for His glory and the spiritual growth of your students. Plus, sharing burdens with others not only lightens the load, but may bring about ideas to help you minister in fresh ways.
So, how are you serving the Lord and your class? How will you teach now and in the future? It all depends on if you have a heart for God, His Word, and your students.
When you consider your heart, follow this Proverb:
---
"Above all else, guard your heart, for everything you do flows from it." (Proverbs 4:23, NIV)
---
---